e-Remote Control
Check and manage your electric vehicle range remotely and in real time using your smartphone. With MyCitroën you can check the charge and range of your vehicle at any time, and if you're plugged into a charging point, you're even able to control charging when you're far away. To offer peace of mind, you can be alerted when the battery is full or the charging in interrupted.
The remote pre-conditioning feature allows you to warm or cool the vehicle to an optimal temperature before starting your journey.
This service is supplied free of charge by Citroën for the life of the vehicle.
Please sign in or create and account to subscribe to this service
If you already use MyCitroën, you can sign in with your existing login & password
Sign in
Create an account
e-Remote Control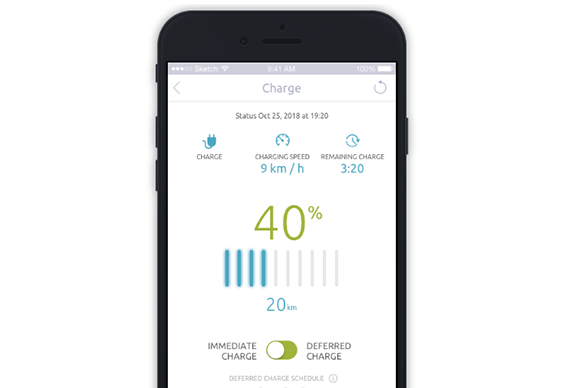 Be in the know about your vehicle state of charge
On the welcome page of the MyCitroën app, you can see the remaining range of your vehicle in real time. You can also check whether you're plugged in and charging, and see confirmation of the charging type (rapid or standard).
Stay in control of your vehicle, even from afar
Once your Citroën is plugged into a charging point, control the charging from your smartphone.
You can start, stop or programme a charge for a time to suit you, allowing you to benefit from any off peak charging tariffs without having to go out to your vehicle.
Equally, you can follow the real-time speed of charge and the remaining charging time.
In the event of any unplanned interruptions to your charging session, you can be alerted by your MyCitroën app. You will also be informed when your vehicle is fully charged.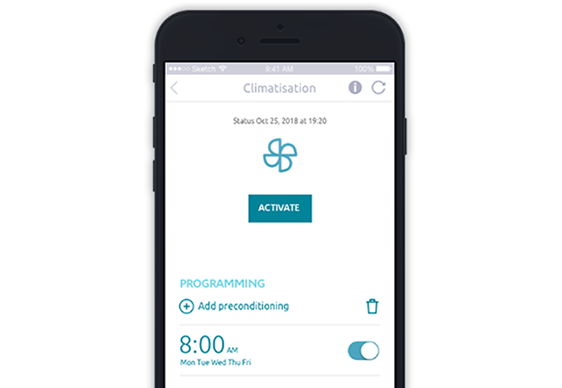 Enjoy optimum comfort from the moment you step inside your vehicle, regardless of the outside temperature. From your smartphone, pre-heat or pre-cool the cabin of your Citroën though the MyCitroën app – whether you're plugged in or not.
If your vehicle is plugged in, the remaining range and state of charge of your battery won't be diminished.
The e-Remote control service also gives you the ability to plan pre-conditioning slots to suit your schedule, ensuring you can make the most of your Citroën in all circumstances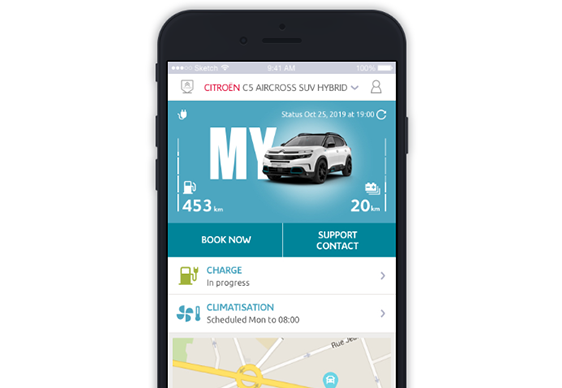 How to activate the service
It's waiting for you!
The e-Remote control service is only available within the MyCitroën smartphone app.
How to use the service
To learn more about the service, check out our tutorial videos
Where can I use the service ?
You can subscribe to the e-Remote Control service in any country where the service is available. Once activated, the service can be used as well in a wider geographical area.
Countries covered by e-Remote Control and geographical area of usage can be found here.